UPFI, supporting sustainable urban project initiatives in the Mediterranean
find out more
"Imagine the southern Mediterranean tomorrow… 245 million people living in urban areas. A huge challenge for this region of the world."
The Union for the Mediterranean, the European Union, the French Development Agency and the European Investment Bank have joined forces to achieve a successful transition towards sustainable Mediterranean cities.
The Urban Projects Finance Initiative (UPFI) supports project promoters in the southern and eastern Mediterranean, helping them to prepare and to finance ambitious urban development projects, which aim to create jobs, to reduce poverty and to upgrade the urban fabric."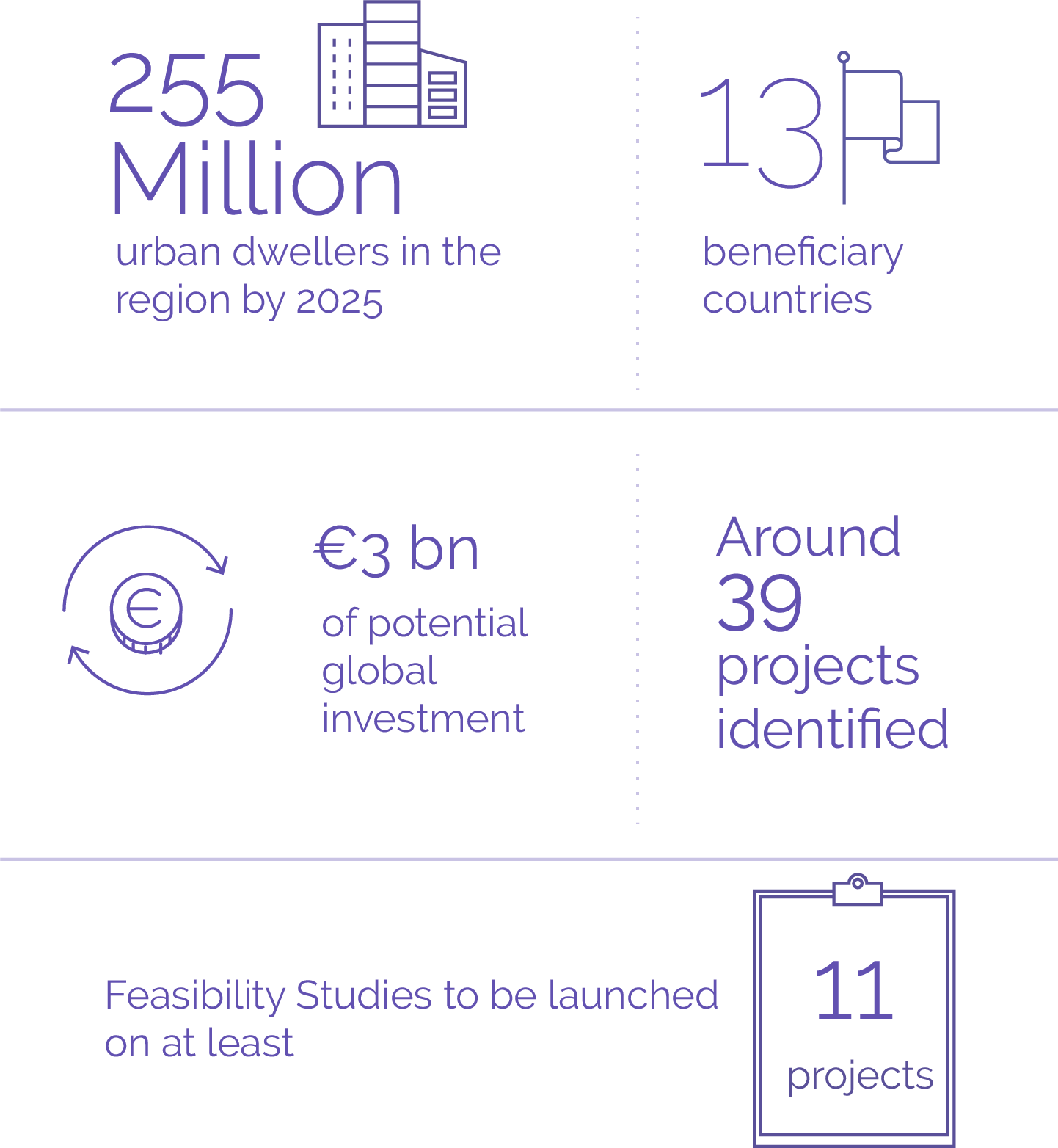 NEW UPFI SUPPORT FOR THE MULTI-CITY LEBANON PROGRAMME
The multi-city urban development Lebanon programme was identified by the UPFI partners in 2016 and has received technical assistance for programme preparation (identification of cities and urban projects, institutional and financial set-up of the programme). This preparation support made it possible to select the nine beneficiary cities (El Mina, Jbeil, Sidon, Tyre, Aley, Baalbeck, Halba, Nabatieh and Zahlé) and to refocus the programme onto urban and economic resilience issues (Program for Economic and Urban Resilience in Lebanon – PEURL). UPFI is continuing to provide support for PEURL by preparing the implementation of new technical assistance designed to help the Council for Development and Reconstruction (CDR) to launch the programme. The call for tenders to select the technical assistance team is in progress.
Get the latest news from the UPFI via our newsletter!
الموقع قيد الانشاء و سيكون موجود في العنوان التالي قريبا:
upfi-med.eib.org/ar