UPFI, supporting sustainable urban project initiatives in the Mediterranean
find out more
"Imagine the southern Mediterranean tomorrow… 245 million people living in urban areas. A huge challenge for this region of the world."
The Union for the Mediterranean, the European Union, the French Development Agency and the European Investment Bank have joined forces to achieve a successful transition towards sustainable Mediterranean cities.
The Urban Projects Finance Initiative (UPFI) supports project promoters in the southern and eastern Mediterranean, helping them to prepare and to finance ambitious urban development projects, which aim to create jobs, to reduce poverty and to upgrade the urban fabric."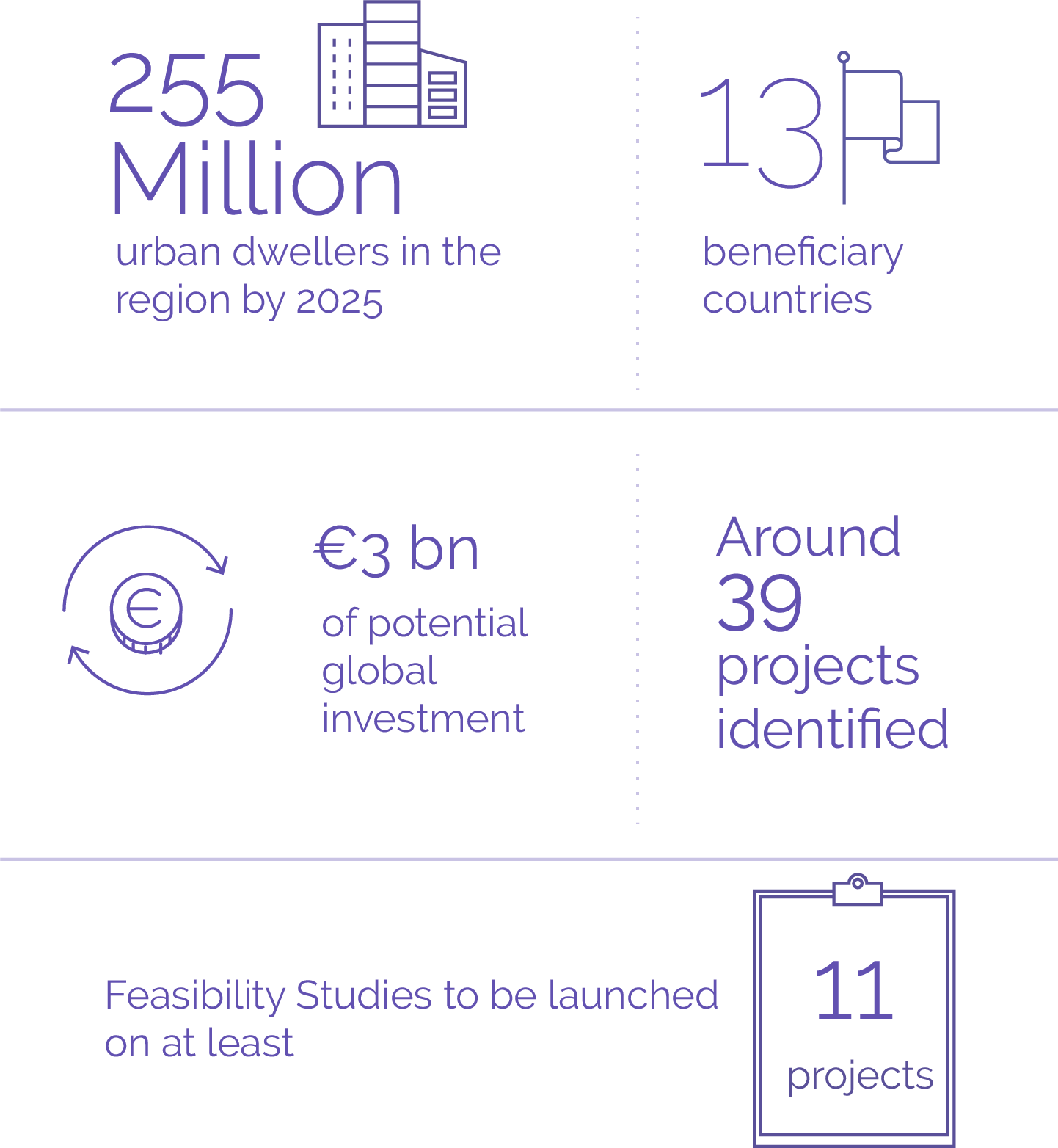 Collaborative urban workshops in Algiers
In November 2018, the second collaborative workshop on the renewal of dilapidated urban fabric took place in Algiers. It brought together representatives from key Algerian organisations for the rehabilitation of historic urban fabric: the Ministry of Housing, Urban Planning and the City, ANURB, State Property Services, the Wilaya of Algiers, several real estate offices, CNL, AADL, CNERU, CTC, CNERIB and APRUE. The international experts who contributed to this workshop came from the National Urban Renewal Agency (ANRU), the City of Paris, the local public planning company of the European Metropolitan Area of Lille "La fabrique des quartiers", and the ID&S consultancy firm. AFD's head and local offices representing UPFI's Steering Committee, participated in the three days of workshop activities. The workshop enabled the participants to examine the issues and challenges associated with urban renewal operations, e.g. the technical arrangement and planning of operations, the structuring of the contracting authority, the financial model for this type of operation, and the specialist skills required.
Get the latest news from the UPFI via our newsletter!
الموقع قيد الانشاء و سيكون موجود في العنوان التالي قريبا:
upfi-med.eib.org/ar